Watch This Video To See Why Homeowners Choose Van Hooser Enterprises...

"We're the company that other pest control companies hire because we actually do the fumigation work. Cut-out the middle-man and save money" - Eric Van Hooser

Family Owned & Operated

Our family has served Campbell, San Jose, and the Bay Area since the 1940s
We get rid of termites, bed bugs, beetles, rats, mice, ants, fleas, roaches, ticks, spiders, and other pests for homes and businesses in San Jose, the San Francisco Bay Area, the Central Valley...in fact, all of northern California.
We don't farm-out our work, and we don't use day laborers who know nothing about pest control. That's what some of the other pest control companies do. We don't send anyone to your house that we don't know...and have worked with.
All of our work is done using our highly-trained in-house crew.
Call us now to schedule a termite inspection or pest infestation problem
(408) 536-0550

The No. 1 Pest Control & Termite Treatment Company for Campbell, San Jose, & Bay Area
"Unlike some local termite inspection companies, our inspectors are not on commission. So, when you choose Van Hooser Enterprises to get your termite report, there's never an incentive to pad recommendations with unnecessary services."
~ Eric Van Hooser
Termites Are A Problem In the Spring!
Termites continue to eat away at your home and can cost you a lot more by putting it off until later. Call us now to perform an inspection on your home: (408) 536-0550
Pest Control Videos
Do you have these pests in your home? Check-out the videos by clicking the image below:
​
Subterranean Termites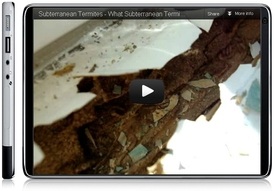 House Spiders in California
Water Collecting in a Crawl Space
Satisfaction Guaranteed. Period.

You want the best when selecting a pest control company. See what others are saying about us...
"Eric Van Hooser is a straight-shooter when it comes to telling you exactly what is needed (and no more) to take care of termites. Likeable guy and very knowledgeable."
​
"By far, the best termite company in the Bay Area."
— Melody G. (Cupertino), Yelp
​
Great work, thorough inspection…
— Kelly M. (Sunnyvale), Yelp
​
Anytime I need something done I call and ask if they can do it, I trust them to be fair and honest.
— Andy B. (San Jose), Yelp
​
"Van Hooser inspect homes before people move in. I use them almost exclusively for my pest inspection. They are very thorough, so I trust them very much."
— Donna D., NetWorx
​
"Have used this pest inspection company several times and they are excellent!"
— Emerald, Yahoo! Local