Open for Business
Yes, We're Open For Business!
Van Hooser Enterprises is open during our normal operating hours for your pest control needs in San Jose and the surrounding area.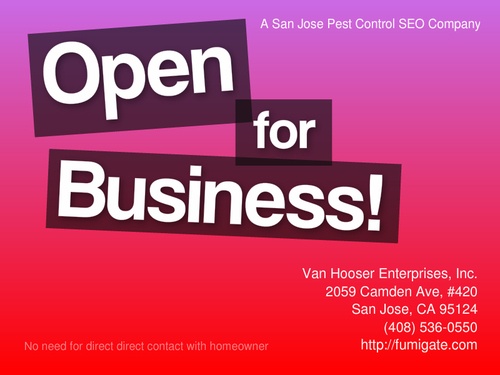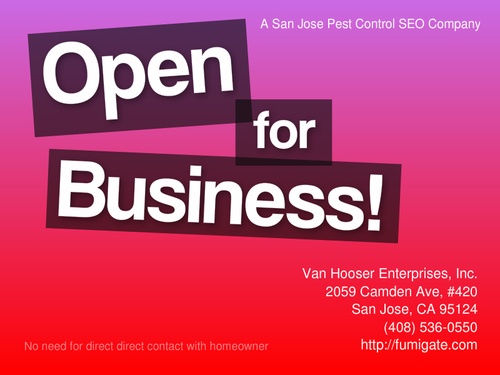 What About The Coronavirus?
From Our Local Agricultural Department:
We wanted to let you know that we will still be working during the current shelter in place orders spread across the Bay Area. The Health and Safety Code part 10.f.ix that states "Plumbers, electricians, exterminators, and other service providers who provide services that are necessary to maintaining the safety, sanitation, and essential operation of residences …" allows us to continue working as an essential business service.
From the Pest Control Operators of California (PCOC)
The PCOC has stated that "as an essential service industry, we will continue to service the California's food production facilities, grocery stores, medical institutions, multifamily housing units, warehouses, homes and businesses.
So, give us a call or click to request service.
We hope you and yours are well.